Driving Optimization, Potential, and Performance
Elevate Your Control System to New Heights
In the fast-paced world of industrial manufacturing, staying ahead of the competition is paramount. You recognize the critical importance of keeping your control systems up to date to ensure efficiency, reliability, and compliance. However, the task of modernizing your control system can seem like a daunting challenge.
You may be all too familiar with the frustrations of plant trips and nuisance alarms. The thought of shutting down for commissioning or dedicating valuable time to retrain your technicians and operators on a new system can be overwhelming.  Fortunately, there is a solution that can streamline this process for you: CORESOLUTIONS™ Elevate.
Our Approach: Consult, Build Support.
CORESOLUTIONS™ Elevate is not just another control system upgrade; it is a comprehensive solution tailored to guide you through the entire journey of optimizing and updating your existing control system. We understand that each industrial operation is unique, which is why we've developed a three-step approach: Consult, Build, Support.
Consult: The first step is all about understanding your specific needs and challenges. With AUDITIQ™ you will work closely with our team to assess your system's potential.
Build: Once we have a clear picture of your requirements, you move into POWERUP™. Together, we construct a roadmap for your control system's enhancement, breaking it down into manageable phases while minimizing disruptions to your operations.
Support:  Elevating your control system doesn't end with implementation. With EXPERTCONNECT+™ you have a partner in your long-term success, ensuring that your control system always operates at its peak.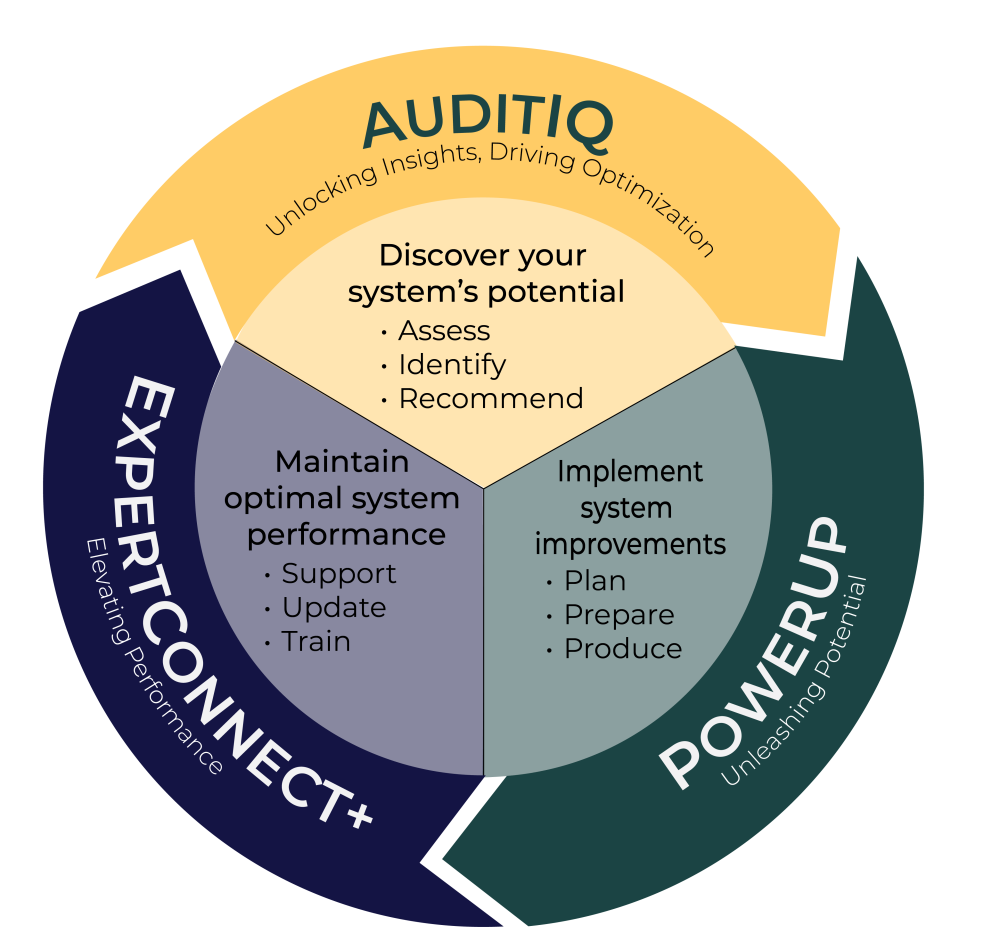 Discover your control system's potential with AUDITIQ™
AUDITIQ™ is a groundbreaking consulting solution that identifies and resolves control system inefficiencies. By leveraging data analysis and industry expertise, we offer a profound understanding of your control system's components, root causes of issues, and tailored performance optimization recommendations.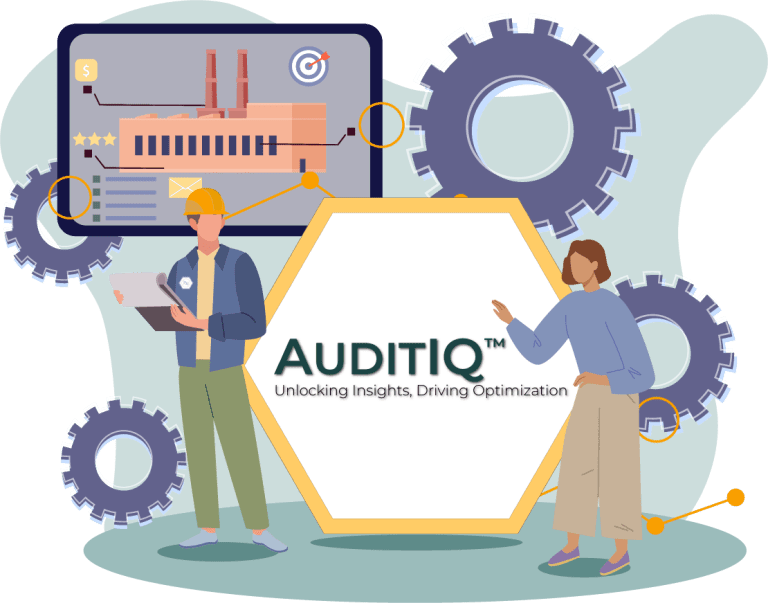 Implement system improvements with POWERUP™
In the world of industrial control systems, whether you are upgrading an existing control system or implementing a new one, the journey can be complex and daunting. This is where POWERUP™, our cutting-edge technology solution, comes into play. Our approach grounded in the "Plan, Prepare, Produce" framework simplifies this intricate process.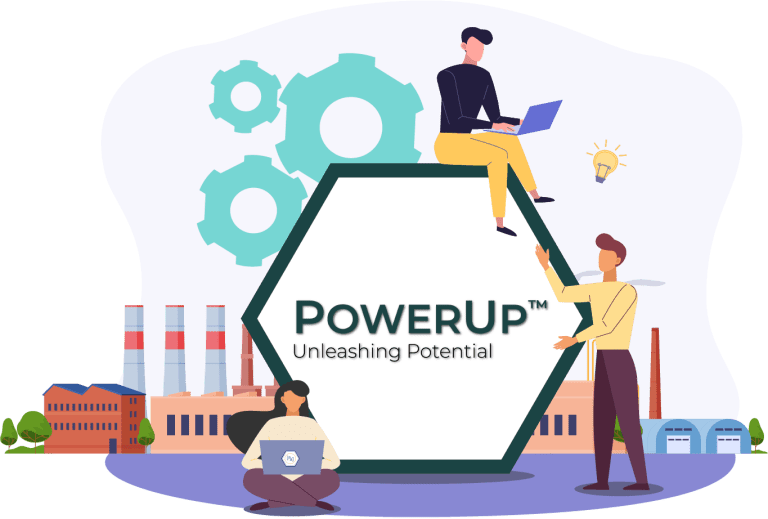 Maintain optimal system performance with EXPERTCONNECT+™
With EXPERTCONNECT+™ you gain 360-degree support including round the clock hotline access, proactive issue resolution, and peace of mind. Your system stays current with the latest technology and security updates keeping you competitive and secure. Plus, remote operator training and discounted courses empower your team with the latest insights and skills.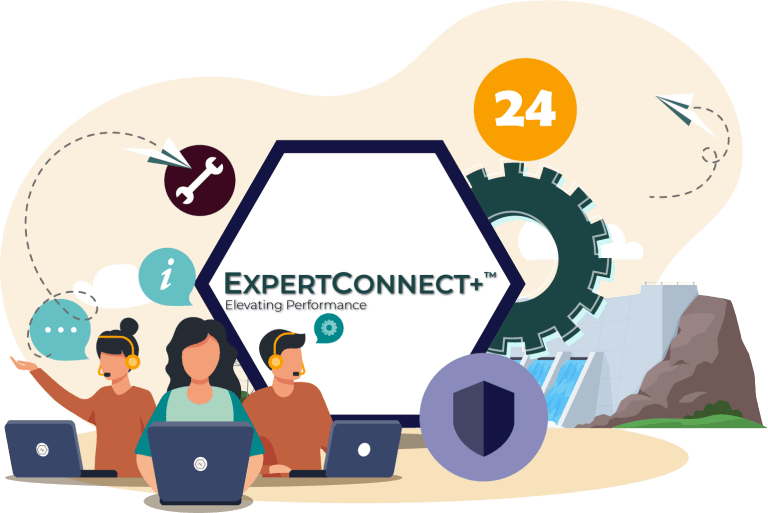 CORESOLUTIONS™ Elevate, isn't just a product; it's a partnership with industry experts who have a track record of delivering results. With CORESOLUTIONS™ Elevate, you'll have the confidence of knowing that you don't have to navigate the complex process of updating your control system alone. Our team will be by your side every step of the way, using cutting-edge technology to elevate not only your control system but your entire industrial operation to new heights of efficiency and competitiveness.
In the ever-evolving industrial landscape, adaptability is key. Stay ahead of the curve with CORESOLUTIONS™ Elevate and experience seamless transition to a more efficient, reliable, and compliant control system. Don't let outdated technology hold you back. Elevate with us.