Unlocking Insights, Driving Optimization
Discover your control system's potential
Your control system is the nerve center of your industrial operation enabling you to monitor and regulate intricate processes safely with precision and accuracy. When your system isn't functioning properly, your business isn't running smoothly. Plant trips, sudden shutdowns, and excessive alarms disrupt operations leading to production losses, increase maintenance costs, and jeopardize your employees' safety.  These challenges often stem from underlying issues that can be difficult to identify, making it imperative to adopt a more advanced and holistic approach. To overcome these obstacles and discover your control system's full potential, we have developed an innovative solution, AUDITIQ.
Empowering Efficiency through Insight
AUDITIQ is a revolutionary consulting solution that offers a comprehensive approach to identifying and resolving control system inefficiencies. Harnessing the power of data analysis and industry expertise, we provide you with an in-depth understanding of your system components, pinpointing the root causes of problems along with recommendations for tailor-made solutions to optimize performance.
Onsite Control System Review

Schematics
Drawings
System Code

Take current system backups
Analysis of collected data and documentation
Identify Strengths and weaknesses of the current control system
Build and deliver report with recommended control system modifications, updates, and improvements.
Assess
Assessing your existing control system before making recommendations around changes, upgrades, or improvements is a crucial step. This ensures that the proposed modifications will be effective, safe, and aligned with your desired outcomes.

You help us by providing documentation related to your system such as specifications, design documents, schematics, software code, and any information pertinent to the project.

If needed, we can come to your site to gain greater understanding of how your system operates by studying the architecture, components, and interfaces as well as perform risk assessments, including cyber security, and investigate regulatory compliance.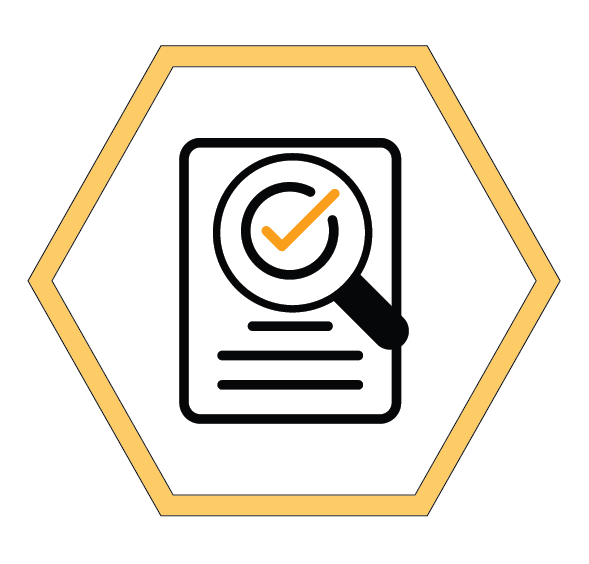 Identify
Working together, you will have the opportunity to engage in a collaborative exploration of your system's intricacies. Sharing the strengths of your current system, along with discussions around the challenges and pain points your technicians and operators have experienced, allows us to identify areas that require attention and improvement; paving the way for innovative solutions to emerge.

You also will have the chance to develop the goals you want to set for the improvement and scalability of your system. These goals will help drive future performance and offer a clear vision of the direction you are steering your operations. Understanding these goals provides us all with a guide for optimization that aligns with your strategic objectives.
Recommend
Once we have gathered and analyzed all the information about your system and needs, we put together a report for how your system should be improved. Establishing a plan to optimize system performance we outline a detailed bill of material (BoM) budget. We create a comprehensive proposal outlining exactly the work that we recommend to be done, along with timeline for completion, and a fixed monthly rate that eliminates surprise budget changes or the need for costly change orders.
In a fiercely competitive business environment, optimizing your control systems isn't just about sustaining operations; it's a trajectory towards enduring growth. AUDITIQ™ is a collaborative journey that bridges the gap between your control system's current state and its potential, ensuring that it evolves in a way that elevates your operations to new heights of success.

After you receive your comprehensive AUDITIQ™ report with our recommendations, the next step is to turn those recommendations into action. Our CORESOLUTIONS™ are designed  to flow seamlessly from one solution to the next. When AUDITIQ™ is delivered, you will know exactly what you need to fully optimize your control system, and we are here to make that happen with POWERUP™.