Pioneering Excellence in Industrial Automation
Unmatched Industrial Control System Mastery
At Pigler Automation, we're not just experts in Industrial Controls Systems (ICS); we are pioneers with over two decades of dedicated experience. With a profound understanding of the complexities within the realm of factory and process automation, we are your trusted partner for crafting control system solutions that are not only optimized for today but also scalable for the future.
Over the past 20 years, we have been at the forefront of developing, configuring, and optimizing Industrial Control Systems. Whether it's SCADA development, DCS (Distributed Control Systems) implementation, or PLC (Programmable Logic Controller) programming, our expertise spans the entire spectrum of control system development, ensuring that you receive the most comprehensive and cutting-edge solutions available.
One of our key strengths lies in our ability to comprehend the intricacies or your unique industrial processes. We don't believe in one-size-fits-all solutions; instead, we tailor our services to meet your specific needs. By taking the time to thoroughly understand your operations, we can create ICS solutions that are not just efficient but also scalable for your growth. This means that as your company operations evolves and grows, your controls systems will seamlessly adapt, saving you both time and resources in the long run
Efficiency is the cornerstone of what we do. We recognize that in the world of industrial automation, every second counts, and every process must run like a well-oiled machine. That's why we employ the latest technologies and best practices to optimize your control systems. Our goal is to enhance productivity, minimize downtime, and ultimately increase your bottom line.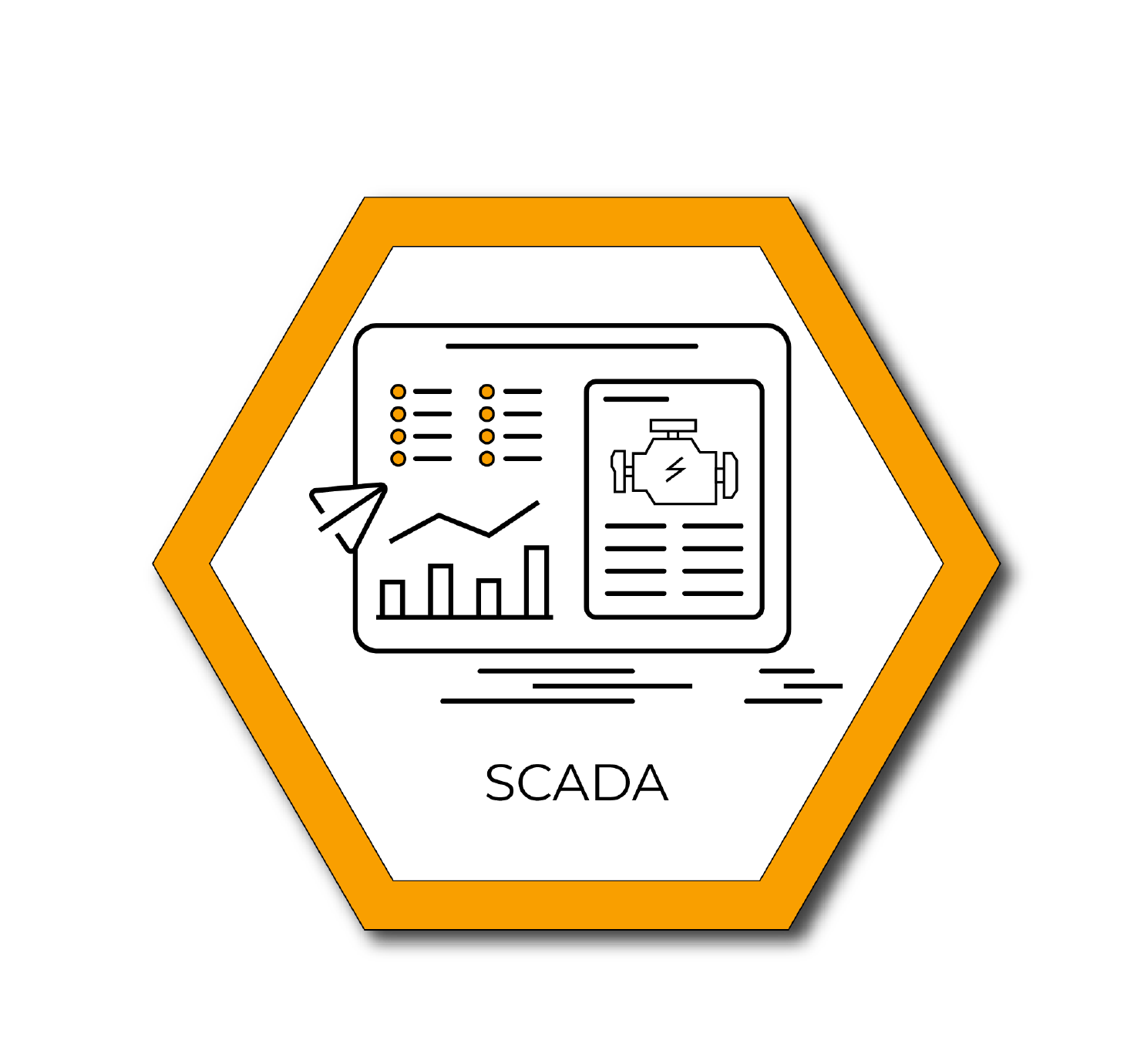 SCADA
Supervisory Control and Data Acquisition (SCADA) systems are the central hubs of ICS, collecting data from devices such as sensors and actuators while providing a graphic interface for operators. We configure and design HMI screens for optimal operator experience. Develop comprehensive Process Data Archiving and Reporting capabilities to capture and store valuable process data. Incorporate advanced, customizable alarming features to keep you informed when something requires your attention.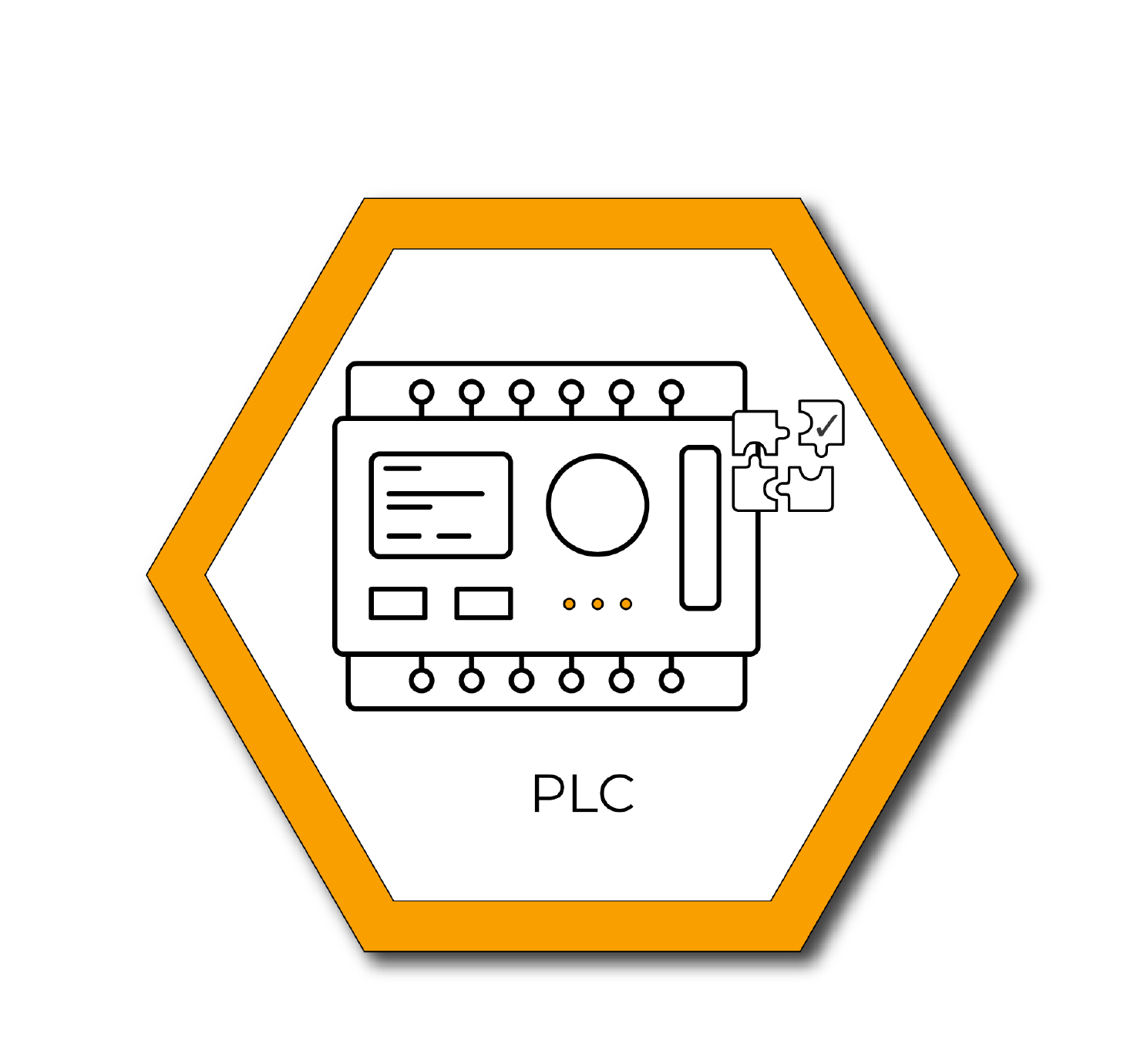 AUTOMATION
Using technology to perform complex tasks and maximizing efficiency while minimizing operator input is another core component of ICS. We program Distributed Control Systems (DCS) and Programmable Logic Controllers (PLC) to optimize your production processes and enhance system performance. We create virtualized environments that mimic your actual processes, allowing for testing and troubleshooting without disrupting your operations. Designing state-of-the-art control panels tailored to your needs, we also provide comprehensive consultation ensuring your control panels are not only functional but compliant with industry standards and safety regulations.
INDUSTRIAL COMMUNICATION & SECURITY
The use of SCADA and PLCs requires the need to establish lines of communication across devices, networks, and worksites. We set up secure networking infrastructure to allow the transmission of information to flow quickly, securely, and reliably. We use patch management and cyber security protocols to shore up vulnerabilities and keep them from being exploited.
It's not just about technology for us. At Pigler Automation, we are deeply committed to building lasting relationships. We believe that our success is intertwined with yours, and as such we approach every project as an ongoing partnership. We take the time to understand your specific challenges and goals, working collaboratively to find the most effective solutions. We are dedicated to making a positive impact on the world through our work. By supporting industries that are essential to society such as industrial gases, energy, and biopharma, we play a vital role in driving progress and innovation. When you work with Pigler Automation, you are not just working with a control systems provider; you are working with a partner to shape a better future.

Our expertise in the development and optimization of SCADA systems, PLCs, and IIoTs allows us to be valuable partners in the Industrial Gases industry. SCADA systems are vital for collecting information and data especially at remote locations, reducing the number of trips needed to sites by supervisors and technicians. This saves time and money as well as aids in personnel safety. The data collection offed by SCADA systems takes the high volume of data generated by industrial gas sites making them easier and more manageable. Using PLC Technology, we connect field devices to control various automated processes. Setting up and managing the Industrial Internet of Things (IIoT) allows you to take charge of security, manage industrial and customer data, and provide preventative maintenance to machinery.
SCADA systems are critical for supervising, controlling, optimizing, and managing generation and transmission systems in hydropower plants. We've developed numerous SCADA systems used in power plants and dams, along with PLCs, and Remote Terminal Units (RTU) that collect data automatically and can be connected directly to sensors, meters, loggers, or process equipment. Additionally, we have designed and built a Hydropower Automation Simulator (HAS) based on the Siemens SIMIT product and Siemens PCS7 control system. The Hydropower Automation Simulator allows for in-house factory acceptance testing as well as continuous operator training all without disrupting plant operations. We've also developed an extensive Hydropower Plant Library that encompasses such things as unit control, Generator Capability Curve Protection, and much more. Our experience and expertise has made us one of the top partners working with hydropower.
What sets us apart is our profound understanding of the intricacies of SCADA development, Distributed Control Systems (DCS), and Programmable Logic Controller (PLC) programming. Our team comprises the highest number of certified engineers in PCS7 and Ignition systems, a testament to our unwavering commitment to technical excellence.  When you partner with us, you gain access to a wealth of knowledge and experience that ensures your control system is not just state-of-the-art but optimized, efficient, and scalable for the future. We understand that in the fast-paced world of industrial automation, adaptability and scalability are paramount. Our solutions are designed with a forward-thinking approach, ensuring that your systems can seamlessly evolve as your needs grow.
Technology Specializations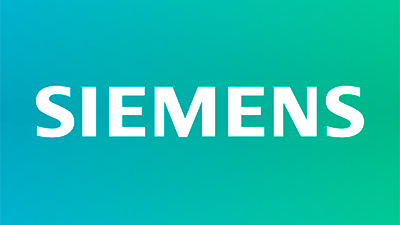 Certified Siemens Solutions Partner

Programs
PCS7, TIA Portal, PCSneo, SIMATIC Batch, WinCC, SIMIT

Inductive Automation Certified Integrator
Programs
Ignition
We stand at the forefront of industrial automation armed with experience, expertise, and a commitment to excellence. Working together, your success is not just a goal, it's a shared vision. With Pigler Automation, you can create a control system that defines the future of your industrial automation.