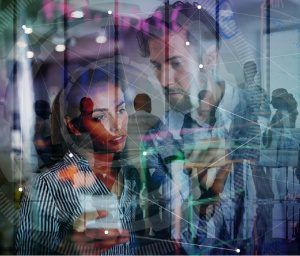 At Pigler Automation, we recognize that businesses are made up of people, so we approach these relationships with care and compassion. We align the interests of our customers, our team, and our company to drive long-term success for everyone. Together, ordinary people can achieve extraordinary results. 
Winning Together is an important value, we share it with our people and on our website, but what does winning together really mean? How do we embody this value, and how does it align with our purpose of building lasting relationships? 
When most of us think about winning, we think about beating the competition, coming out on top, but winning together is more than coming in ahead of everyone else. Winning together is about working collaboratively, thinking about more than what is just in our own best interests. It is about aligning our goals with the goals of those around us, our customers, and our team. Thinking about the bigger picture, and what we all want to accomplish in the end.  
In our work, we demonstrate winning together in how we approach every project as a team. We do not go into a project telling our customers what their needs should be, but instead we listen, and we align our skills and knowledge to fit their goals for the outcome. When building out our project team, we give our people opportunities to grow and expand their skills and knowledge so when they come away from the project, they come away better engineers ready and eager to take on the next project.  
When we work collaboratively, aligning ourselves with more than our singular goals and ambitions, everyone wins, and we all achieve something extraordinary.